Michael Doughty elected CLHIA Chair
Release Date: 06/01/2021 Staff Reference:
Palvinder Gill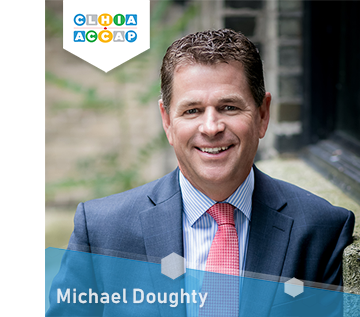 The members of the Canadian Life and Health Insurance Association (CLHIA) have elected
Michael Doughty
, President and Chief Executive Officer of Manulife Canada as Chair.
A key member of Manulife's Executive Leadership Team, Mike leads the company's growth strategy across the Canadian market.

Prior to his current role, Mike served as interim President & CEO at John Hancock, Manulife's U.S. segment; President and General Manager of John Hancock Insurance; Executive Vice President of Individual Insurance for Manulife Canada; and led Manulife's group savings and retirement business in Canada.

Mike formerly served as chair of LL Global, the international industry trade association. He is an active supporter in the community, currently serving on the board of St. Mary's General Hospital Foundation and Communitech, both in Kitchener, Ontario.